Index:
1) "Try Me, He said..."
2) Beware
3) Him
4) All you need....
5) visitor
6) haiku
"Try Me, He said..."
I've no reason to be but for the Voice of reason.
Reasonably told, I am of greater than myself.
And greatest joy is living for the Day.
Questions may remain, yet Answers prevail.
Get the message I got for your own priceless treasure.
Apples fall close to the tree and they always fall down.
Stuff happens........ for reasons we dont always see.
Reasons are from steady Reason.
Law holds the moon, why not me?
It holds my mind to reality.
Good thing too, I ran away from it all, too many times.
Hurt it did, too. Dont recommend it.
Try Reason. Reason won't hurt, except at first.
But skin thickens, pride effaced allows Reason room.
Let Reason be reasonable and see.
See what selfless, effortless, Reason will do for you.
Reason will lead you.
Reason will hold you.
He will heal your broken parts.
With skill, in tranquility, and forever.
Beware
Beware, my friend today deceits of sin.
They will tear you into pieces limb from limb.
Be it shark or roaring lion,
to snuff you out the devil's trying.
Without Jesus, Lord, your chances they are slim!!!!!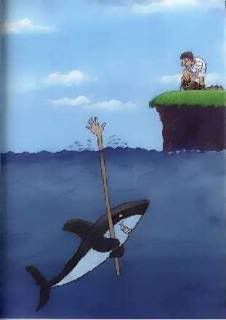 HIM
After it has all been crushed and all the fight has left your bones and nothing remains to lift your face but God's only Son;
Remember that He was crushed as are you, felled like a tree to the earth where you lie, and remember for you He was sent, came and died, and in such a cruel manner, they call crucified,
nailed to some wood from a tree on a day when His brothers were honoring God
in a way, and his foes were standing there watching Him bleed. Forgave them He did, this Abraham's seed, this Son of King David, this tower of Strength,
veiled in His mystery, yet He whom at length, would appear again living, to start and amaze the ones who had followed Him,
to bless them again who had been as crushed with Him,
who would yet, many, be crushed just like Him.

Remember that you who yet live in the flesh, are as dead in your sins, lest you have in you breath, breathed by His Spirit, power from on High.
Remember His crushing death. And remember the tomb, colder and darker than the earth where you lie; and then
REMEMBER the morning first day of the week and Mary, whose Gardener did turn to her speaking, one word: "Mary."
Hear Him call to you. He has come to you from the tomb, alive again.
To heal you. To make you soar with Him.
To give you the very substance of His Life everlasting.
And the Joy, the everlasting Joy, and exceeding gladness of His own self,
His presence, to cheer you to a victory by your faith.
Be not afriad. Only believe,
for all things
are possible
with God.


.
.
.
.

All you need is LOVE

The words I remember are few,
I wish I had written them I do,
They made a big splash,
and a whole lot of cash,
and were somehow found obviously true:

LOVE IS ALL YOU NEED




believed the love that God hath to us.
God is love; and he that dwelleth in love dwelleth in God, and God in him.
visitor
breath away
the body cools
slowly loved ones leave his room
some are wondering on his wealth
some are thinking of their own health
few are saying,
"where he's now, what has happened anyhow?"
walk he did those many years,
leapt and ran and little feared...
expolited options as a man,
strong and rich in every plan,
yet sooner than he wanted it to
something hurtled into view
sometimes fast as lightening is
this weakness swallows busyness
strengths of yesterday now flown
the one who steady and full grown
had carved a fortress out of stone
has layed down head and died
visitor, why comest thou,
can't you see I'm busy, how
rudley you throw your baggage down
you act as if you wear a crown
up away begone now shoo
what ever is the matter you
haiku
We give birth each day
and make dying harder now.
The world is near full.